SAP.io Foundries focus on women-led enterprises
In a 2017 study, 88% of the women working in the tech industry felt they had been discriminated against at work due to their gender. While organizations are making a concerted effort to address this problem internally, women entrepreneurs are on their own, fighting a giant and invisible monster: unconscious bias.
THE ODDS ARE STACKED UP AGAINST WOMEN FOUNDERS
Access to mentoring and introductions to customers, critical for success, often take place in closed networks and in male-dominated industries. Only 3% of all venture capital dollars fund women-led companies. In a study published last year, it was estimated that a mere 17% of startups have at least one female founder, even though companies with at least one-woman founder perform better than startups with all-male teams. The stats have been so discouraging for some women entrepreneurs that they have had to invent male co-founders just to get their foot in the door.
"We were able to connect with all the right people within SAP"
Greta Cutulenco, Acerta Founder & CEO
As the first tech company to be awarded the Economic Dividends for Gender Equality (EDGE) certification, tech giant SAP continues to demonstrate its unwavering commitment to a diverse, inclusive, and equitable workplace. This commitment is strongly reflected in the way SAP.iO - SAP's organization focused on driving open innovation – operates across its global network of Foundries – top-tier programs for startups, including accelerators, in five cities around the world (Berlin, San Francisco, Tel Aviv, New York and soon Paris). SAP.iO in New York and San Francisco ran dedicated programs for women-led enterprise startups. Similarly, the SAP.iO Foundry in Berlin places emphasis on supporting female founders. By enabling enterprise startups helmed by women to receive access to experts and mentors, access to SAP technologies, and facilitating numerous customer interactions, the SAP.iO Foundries are addressing the gender disparity head on. The vision is not limited to just accelerating the companies in the programs, but instead to building momentum and opportunities for women all across the enterprise tech ecosystem. "Accelerators and incubators have a vital role in bringing about change. By creating a supportive ecosystem for women-founder which enables them to build robust companies and rich networks, as well as providing training to change the behaviors that put women founders at a disadvantage, we can redefine the status quo," Alexa Gorman, SVP – SAP.iO Foundry Berlin.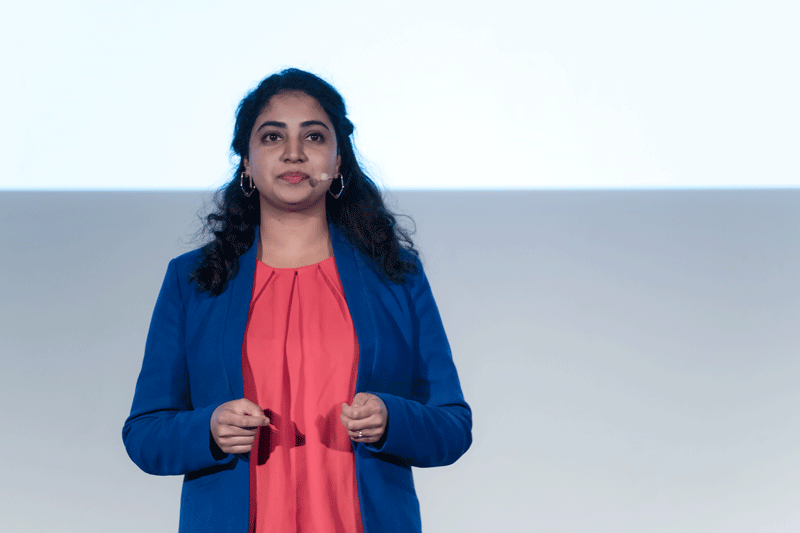 A UNIQUE ACCELERATOR FOR WOMEN-LED STARTUPS
Following the successful run of the women-founders program in the SAP.iO Foundry in San Francisco last year, the SAP.iO Foundry in New York launched its first cohort focusing on women-led startups earlier this year. The nine international startups span multiple industries and use technologies like AI, Blockchain, XR-tech and next-gen supply chain. Over the course of four months, the founders work intensely with a host of industry experts, mentors and investors to build businesses with SAP, launch pilots with SAP's customers, and refine their value propositions. But even beyond acquiring skills to scale up their companies, the program focused on providing women-founders with support and training to overcome hurdles on their journey to becoming industry unicorns. "We have 93,800 employees at SAP. They see the importance of working with our founders, not just for SAP's innovation strategy but also because of the importance of supporting women-led companies." Vanessa Liu, VP - SAP.iO Foundry NY.
"One of the few programs out there that caters to the real needs of women-founders"
Susan Danziger, Ziggeo Founder and CEO
The last decade has seen unprecedented technological advancement. Products that once only seemed possible in the realm of science fiction, have become part of our everyday. 'Frontier technologies' like Artificial Intelligence and Blockchain are changing the way we work and the way we do business. While these technologies are helping bridge the divide between societies and communities, the under-representation of women in tech is a serious issue that cannot be left unattended. After all, research has shown that lack of gender diversity leads to group thinking and development of solutions that ignore large parts of the population.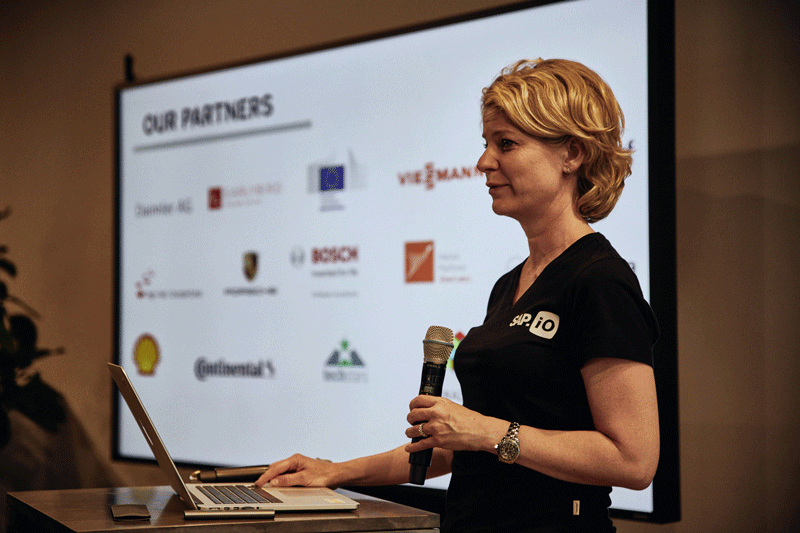 The SAP.iO Fund & Foundries invest in and accelerate innovative startups to strategically expand the SAP ecosystem. The SAP.iO Foundries are a global network of top-tier startup programs that help startups build innovative software and deliver high value for customers. The programs offer tailored mentorship, access to SAP APIs and technologies, and opportunities for exposure to SAP customers. The SAP.iO Fund make direct investments in early-stage startups that build with SAP data, APIs, or technologies to drive significant value for SAP's customer
If you'd like to learn more about SAP.iO investments, upcoming programs, and startup initiatives, please reach out to sapio@sap.com.